It's been an age since I wrote on my blog.
2009 has been a heck of a year.
We've bought a house, with all the upheaval that entails and even after 6 months there still a ton of stuff that needs doing. We were badly let down repeatedly by our builder, who topped it all off by taking money for a radiator and two cupboard doors and then refusing to respond to any further contact.
The only holiday we've had this year has been a few days at The Big Chill Festival in August where someone stole some of our stuff from our tent, including car keys, contact lenses etc. We really enjoyed the festival, but the theft put a bit of a downer on it, especially as it happened on the first night.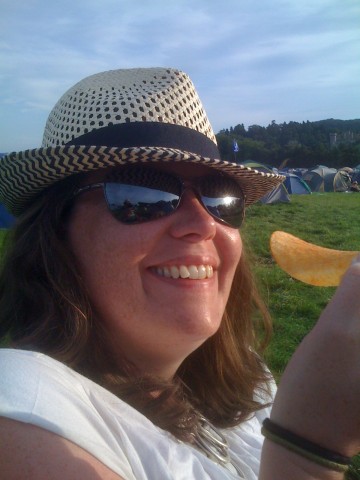 As some of you will know, since moving we've had some more fairly major ups and downs which I won't go into here, but suffice to say it's been a very trying time.
But we've made it through to Christmas, the house is in a reasonable state and we've got a holiday booked for late January 2010, so we have a lot to be thankful for too.
Vic and I have both been looking forward to Christmas, our first in our new home. We both need a break from work which has been pretty full-on for us both.
I don't know what I would have done without Vic this year, she's been supportive in times of stress and I can only hope that I've been of some use to her too.
I'll aim to update the blog more often, and for those who do this whole social media thing, I'm also on Facebook and Twitter (as lazyllamauk).
So have an excellent Christmas and I hope that the New Year brings good things to everyone reading.