On Tuesday morning we drove over to Daly City where Vic's Great-Uncle James lives. We dropped off our bags at his house there and then set off to the airport to drop off the car. Only one slight navigational problem and we delivered the car on time. We then caught the BART train into San Francisco using tickets which James had kindly purchased for us.
We arrived on Market Street in the centre of the city and wandered around the area and up to Union Square, visiting some of the big stores in the area. Vic was looking for some boots so we visited lots of shoe shops, most of which had boot sales on with 50% or greater reductions on pairs of boots.
The afternoon and early evening was spent taking in the atmosphere of the city. SF was cooler, temperature-wise, then LA, and most days that we were there it was overcast, but it still wasn't much like winter back in the UK. We ate out in the city and then caught the BART back to Daly City.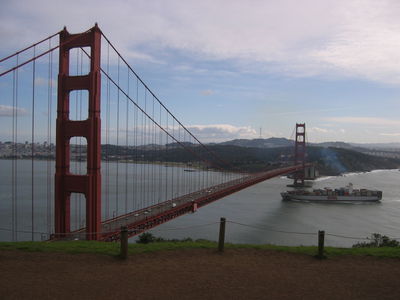 Vic's Great Uncle James has lived in SF for around 50 years so had a wealth of knowledge to pass on and during the week we spent in San Francisco he helped us enormously with guidance, taking us on tours of the Golden Gate Bridge and Sausalito and other places of interest in the city. He was also very entertaining and hospitable, taking us to some great places for breakfast each day and meals on many of the evenings.
We visited quite a lot of the usual tourist sights while in San Francisco, including the Golden Gate Bridge, Chinatown, Fisherman's Wharf, tacky Pier 39, Union Square, the Wells Fargo Museum, City Lights bookshop in North Beach, the Palace of Fine Arts, Fort Funston and the Davis Battery as well as a 4 hour trip to Alcatraz.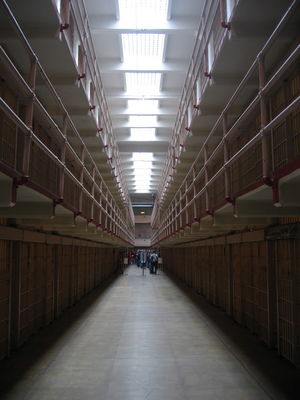 Alcatraz was very interesting, and we were lucky enough to catch a talk by one of the Park Rangers on the various escape attempts over the years that the island was in use as a prison. Only one man is known to have survived the swim from Alcatraz to the shore and he was immediately recaptured and returned to the island (with pretty severe hypothermia!). Several other escapees disappeared during attempts and are presumed to have perished, but may have made it to shore safely, though that's pretty unlikely given the cold of the water and strength of the currents during their escapes.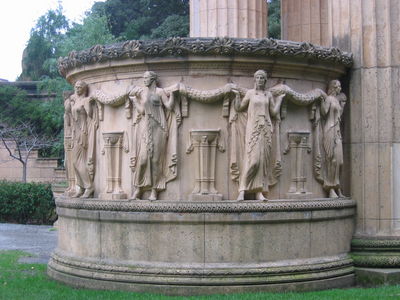 A week seemed to pass very quickly in SF, we enjoyed ourselves enormously, and bought a few items in preparation for the forthcoming cold weather of Chicago and Boston.
We had booked a roomette on the California Zephyr train from Emeryville near San Francisco through to Chicago leaving at 9.15am on Tuesday 31st January, so couldn't extend our stay however much we would have liked to.
I've uploaded all highlights of the photos from San Francisco.