We're now in KL, having caught a ferry to Surat Thani, a minivan to Hat Yai and then flown here from Hat Yai all over a period of three days.
We're staying in the rather plush (and expensive, for us) Renaissance Hotel with a fantastic view of the Petronas Towers.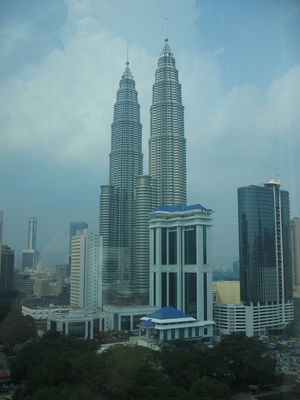 On Sunday we visited the Skybridge which links the towers on the 41st and 42nd floors. Sadly, you can't normally go to the top of the towers (which have 88 floors).
More pics here
Tomorrow we're flying to Kuching in Sarawak (part of what was known as Borneo) for a couple of weeks.