We've been here in Negombo for just over a week.
We're staying at the Silver Sands hotel, which is nice enough, though the staff are a little umm.. untrained. We've been eating quite a few meals in the excellent and friendly Ruwini restaurant, just across the road on Lewis Place.
Tomorrow, we fly to Bangkok, where we're spending one night. We're then meeting up with Lisa who is flying out from the UK to visit for a couple of weeks on Sunday. We're all flying down to Koh Samui on Sunday evening, and after a couple of nights there, getting the ferry over to Koh Pang Ngan
We've enjoyed Sri Lanka, we'd like to come back when the tsunami recovery work has progressed further and visit some of the areas we've missed. We've spent far too much money, which is going to make things interesting, but hey, that's why we're doing this whole trip.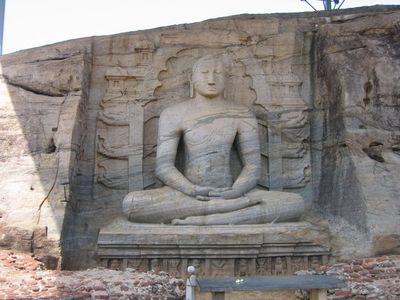 Early start tomorrow, flight is at 7:45am, and we're under instruction to be at the airport 3 hours before, so 4:45am!