Vic and I would like to thanks everyone who has sent their commiserations regarding the theft of her bike, especially to those who have offered replacements. I never ceased to be amazed by how many kind people are out there!
You'll be glad to know that one of Vic's friends has offered the loan of her bike as she's leaving the country soon.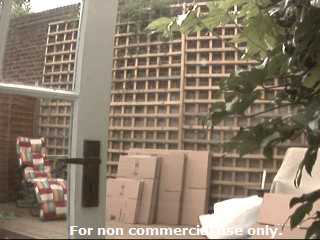 Well, I've unpacked the boxes and arranged them in the garden, so it's bound to start raining now. Just wondering where the hell we're going to put the boxes when we fill them…
The Urban75.net switch over to Exonetric has gone very smoothly, with only one BT DNS resolver refusing to give up the old IP address when it should have. I've emailed a complaint but fully expect it to have expired before they even look at it.
Still no campervan, but fingers crossed…