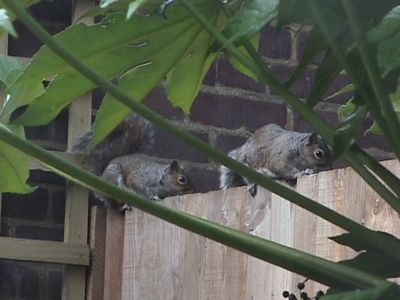 Two squirrels in Brixton garden
A few weeks after our last visit by the squirrel, I looked out of the window yesterday to see a pair of the little creatures sitting on the fence, inspecting Binky-Bonk, the neighbour's cat who was asleep on the deck below.
They weren't bothered by the cat and he certainly wasn't interested in them. He just rolled onto his back and watched them, before they hopped back on to the wall and headed off.