I've been meaning to get around to this for ages. I took a load of pictures of rice terraces in the North of Bali, when Vic and I were on our honeymoon last year.
I've stitched a bunch of them together to make a Quicktime VR panorama, which can be seen by clicking on the picture below..
It's a bit on the large side (1.7mb) and you need Quicktime and the VR plug-in so my apologies for anyone on a slow link.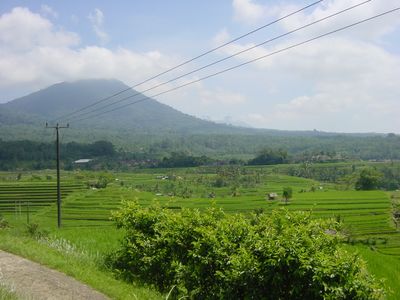 Rice Fields of Northern Bali