Just across the road from where I live, there's a mural painted on the side of a house. It's been there since I moved here in 1992. In fact, I think it dates from 1985. In all that time it's survived untouched.
Until about 6 months ago, when a tagger decided that he/she would enhance it by spraying their tag on it in black paint.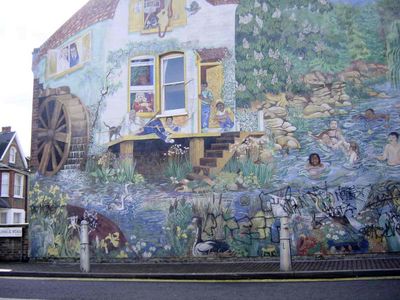 Mural on Glenelg Road, Brixton
The mural really is quite a work, with a real window being incorporated into the picture, along with swans, herons and a watermill.
Why they've decided to damage it after 18 years, I've no idea. Deeply sad.