Richard mentioned my recent TV post, and covered one of the shows which I didn't, but which I should have; Little Britain
I wasn't keen on the previous Rock Profiles" show that Matt Lucas did, but "Little Britain" is wonderful. I'm particularly fond of the narration done by Tom Baker, which is completely off the wall and bizarre.
Tom Baker is an interesting character. For years after finishing his stint as Doctor Who, he'd have nothing to do with the show, but more recently (well, the last 10 or so years) has softened to the love that fans have for his portrayal of the Doctor.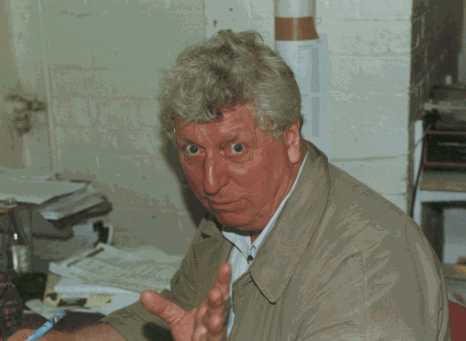 He's also written a very peculiar book, called The Boy Who Kicked Pigs.It's styled as a book for children, but has many knowing asides, and as the story proceeds it becomes darker and more twisted, with some very gruesome bits. It's quite a short book, and every other page is taken up by an illustration.
Very interesting and very, very funny.
He also wrote an autobiography Who On Earth Is Tom Baker (clever title, huh?) which sadly seems to be out of print. I've heard that it's well worth getting hold of so I'll see if I can hunt a copy down.
I once had the pleasure of meeting Tom, at a signing for a Doctor Who DVD, and he was a very friendly and BIG man. As Richard mentions, he was also in Black Adder, Randall & Hopkirk (Deceased) and has probably done more advert voice-overs than anyone else.
A funny, great and interesting man; a national treasure, in fact.
And he's got his own website – Tom Baker